Day 5- Patterdale to Shap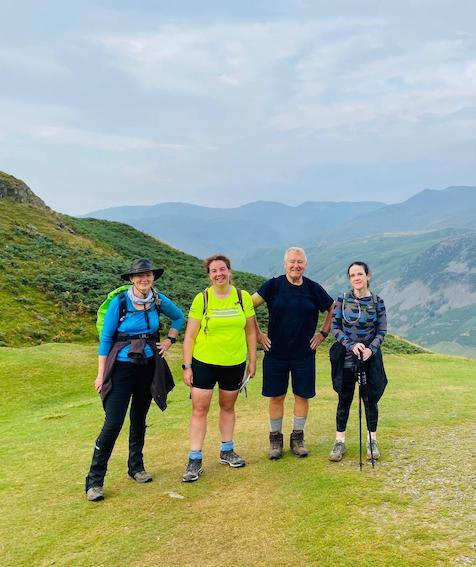 Ok today was tough!! Weather wasn't as bad as expected but was a grueling 10 hours of walking. 25.10k in length with a 1077m ascent and 997m descent. The path was also covered in sharp rocks most of the way. Rasha is still unable to walk with us and David managed to flash his eyelashes at two young girls who gave him a lift to the pub so he missed the last few miles.
All of us have throbbing feet at the end of the day and are tucked up in bed by 9:30pm. Alfred Wainwright was called some names today which are not repeatable here. Duncan (who works with Liz and Susan) joined us for dinner.
We have now left the Lake District behind and tomorrow, although 32k in length is by far a flatter walk and fingers crossed more 'feet friendly' surfaces.
If you would like to see our Strava data, this can be found via our Just Giving page at https://www.justgiving.com/fundraising/walkacrossbritain